The Sarutal Trek is most beautiful trek in the Himalayas
Sarutal trek is a hidden gem in the Himalayas because it is a serene Lake hiding amid meadows at a height of 4,200 meters in Govind Wildlife Sanctuary of Uttarkashi.
Like many other treks, Sarutal was also explored by the shepherds in search of grasslands.
Also, The Sarutal Lake is located amid meadows surrounded by high peaks. Therefore, its picturesque setting and surroundings attract many trekkers every year.
From here get astounding views of (Black Peak – 6387 Meter), (Bandarpoonch peak 6300 Meter), (Ranglana, Peak 5896 Meter) (Swargarohini (I) (II) (III) 6200 Meter) and other snow-covered mountains.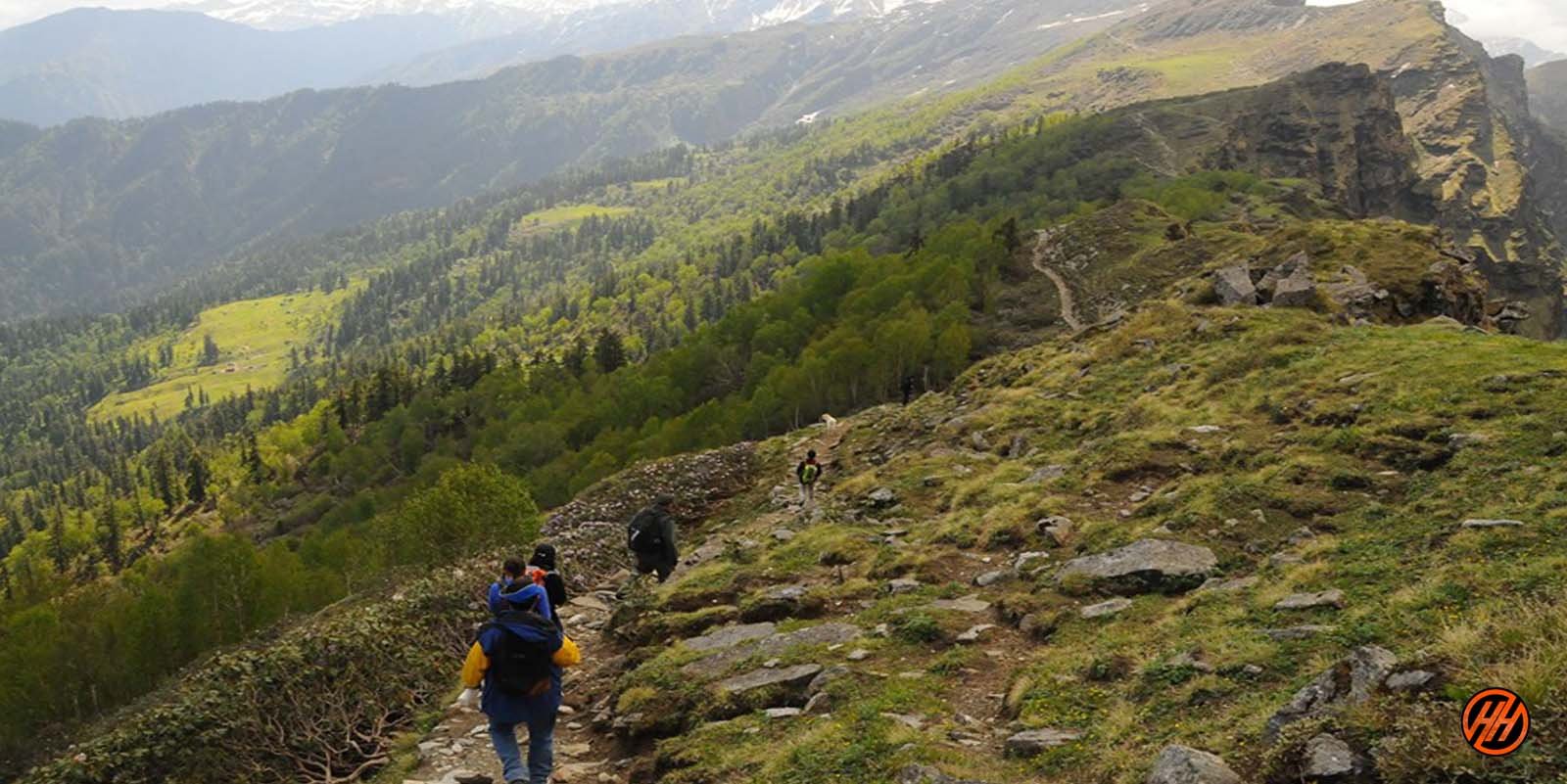 Base camp of Sarutal Trek
So, The base camp of Sarutal trek is Sankri.
First of all, It is a famous Market which is also the base camp of more than 25 treks.
During Sarutal trek, pass through the dense forests and undulating meadows, cross some narrow streams on the way and spot wealthy Flora and Fauna of the region.
You must have heard of the famous Kedarkantha trek in the Himalayas.
Further, pass through the Kedarkantha summit which offers panoramic views of the lofty peaks standing together in glory.
While the Kedarkantha route has become busy so people choose to go Sarutal which lies further.
WHY TO CHOOSE Sarutal TREK?
Before heading towards the itinerary, it is really essential to perceive the reason behind choosing Sarutal trek.
See firstly, the trekking distance is a total of by taxi 420 Km and on foot 62.5 km which is to be covered into 8 nights 9 days. Dehradun to Mussoorie, Sankri, Kedarkantha, Dunda Thach Pustara, Sarutal
The Sarutal trek is a low altitude mountain trek Altitudes is 4200 Meters
Starting trail is moderate as compared to other treks this is an easy and moderate trek. So this is the best option for first-time trekkers, family, School
Need proper gear & clothing for sub-zero temperature?
Also, You got to see so many heavenly bodies at one place like the panoramic view of the Himalayan ranges, you can see pine forests, different variety of flora and fauna surpassing through bona fide Garhwali heritage and culture.
I think Do spare time in Interaction with our local's team, and you will get to know about some of the ancient tales of Indian mythology and our local cultures, this is good ideas for trekkers
Beautiful landscapes so carry proper photo gear & Extra battery backup.
The backpack should not exceed 10 to 12 kg only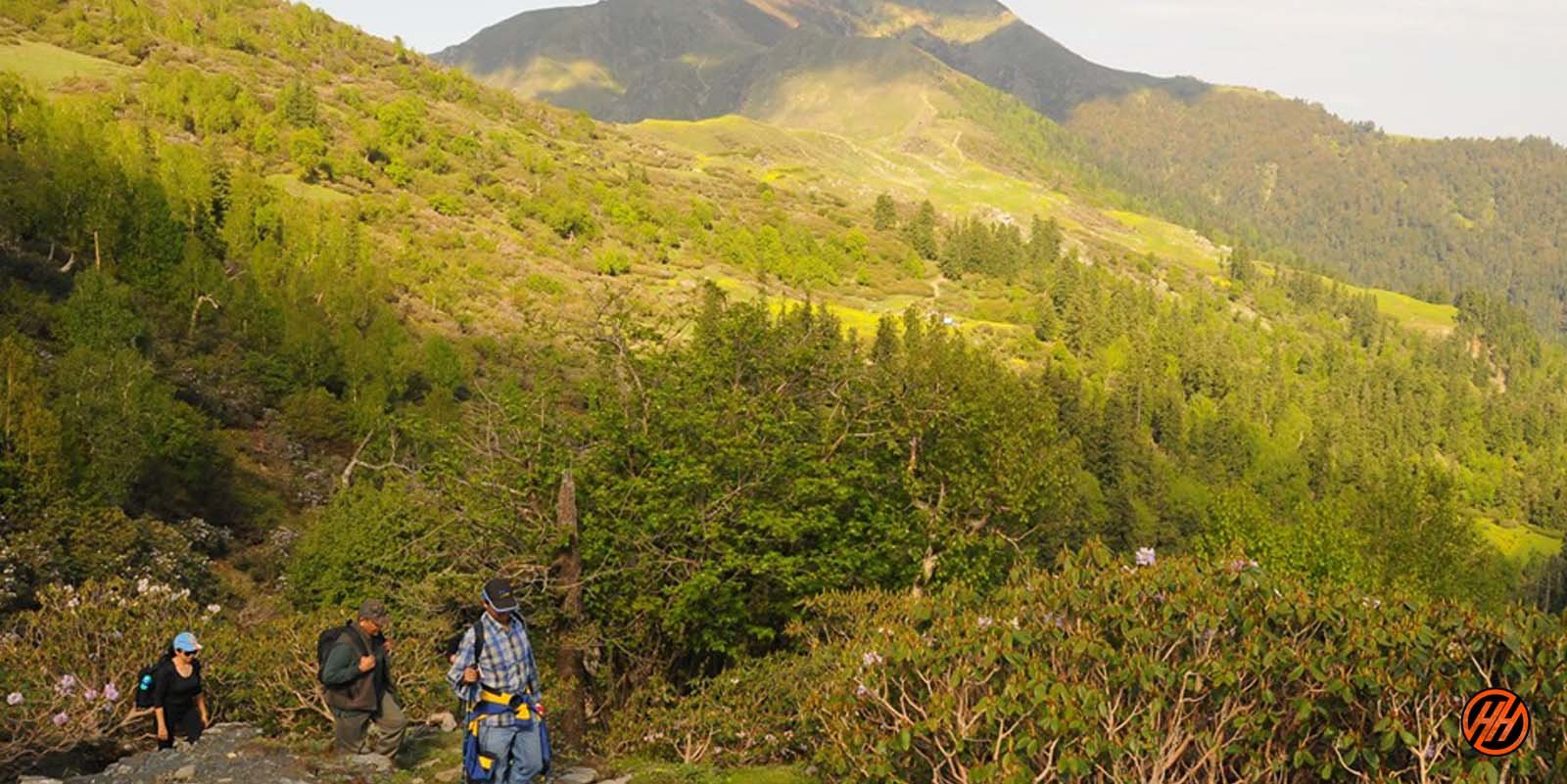 Altitude we are going to cover
Sankri (1920 Meters)
Juda Ka Talab (2700 Meters)
Kedarkantha base camp (3200 Meters)
Kedarkantha summit (3800 Meters)
Dunda Thach – 3200 Meter
Taloti – 3789 Meter
Sarutal – 4200 Meter
Getting to Himalayan hikersBase Camp Office at Sankri
Take the overnight train from Delhi to Dehradun.
(Special A/C train from New Delhi would be the best options)
So, You reach Dehradun Railway Station almost 5:00 am to 7:00 am, vehicles will be arranged and there you can meet our office members.
Note: – Himalayan Hikers arrange vehicles for you from Dehradun Railway Station Pickup and Drop Tempo
Transport costs per person one way Rs. 1100/- Extra pay to directly your taxi driver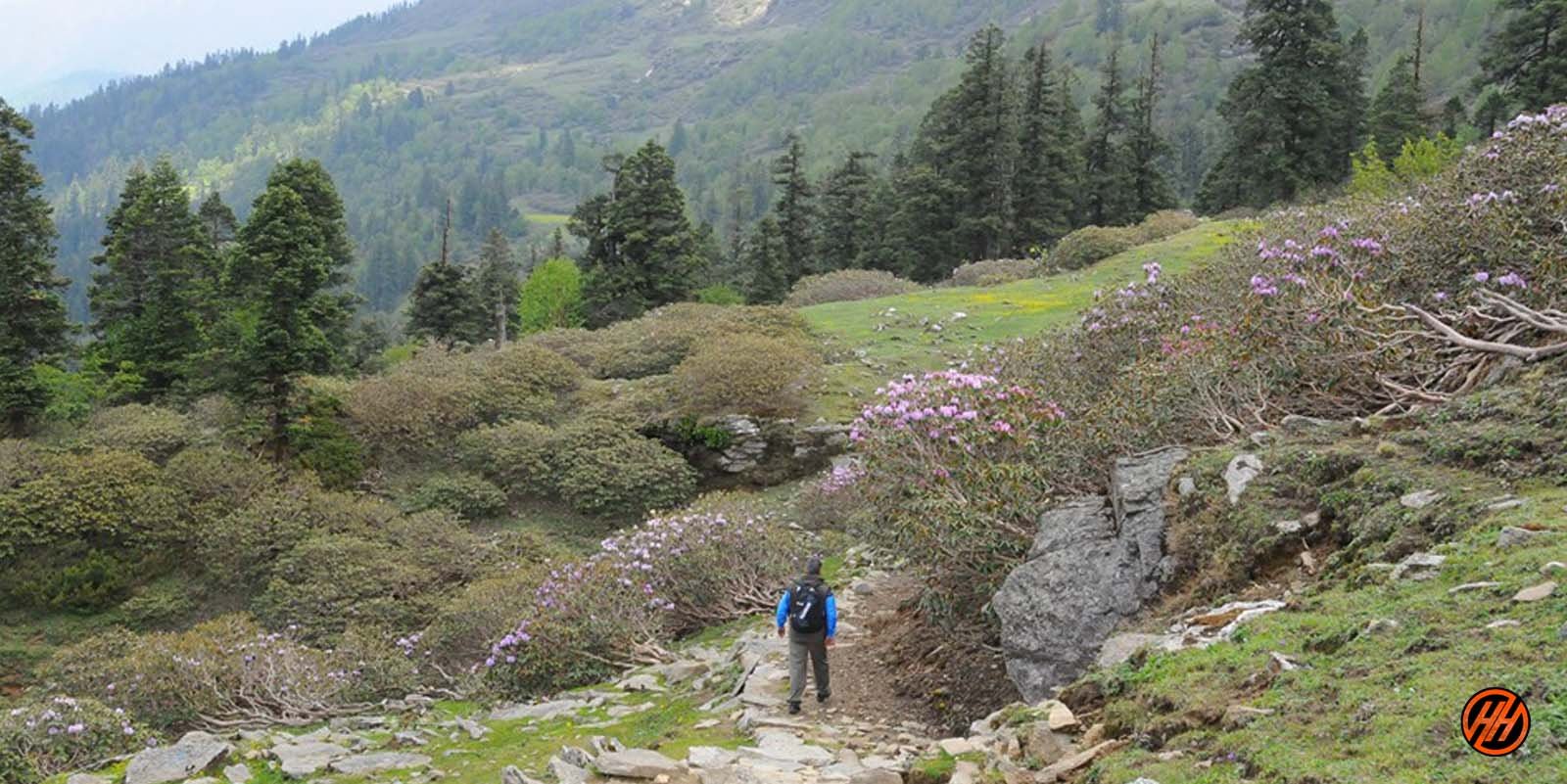 ATM Point & Mobile connectivity
ATM POINT: Withdraw money before your journey; Purola is the last point where you will find ATM.
(If you want to withdraw money then do it in Dehradun.)
Mobile Connectivity: Because There will be no networks during the trek, And in Purola your device will receive the networks and at Sankri only.
Vodafone and BSNL signals are there but you cannot rely on the connectivity because the signal strength is not good.
Therefore, make sure you finish all your important work and calls before starting the trek.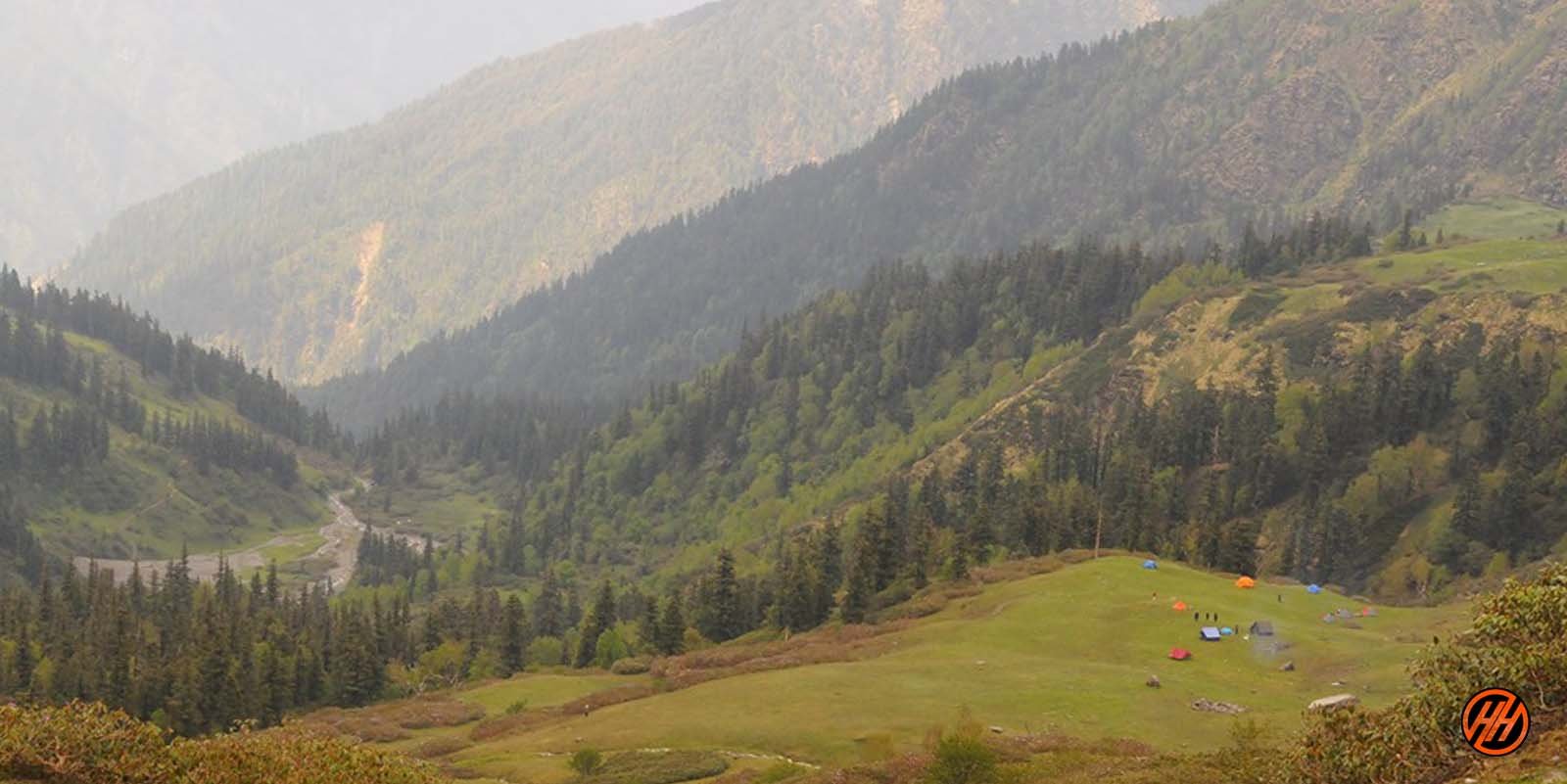 Key Points Sarutal Trek
Duration: – 7 Nights 8 Days
Base camp: – Sankri Market
Summer Temperature: – Day (5°C to 15°C) Night (2° C to 5° C)
Altitude- Sarutal- 4200 Meters
Best Time: – May, June, July, Sep, Oct
Trek Level: – Moderate
Trek distance: – On foot 62.5 Km – By taxi 420 km
Group Size: – 15 people
Short Itinerary Sarutal Trek
Day 1– Pick up to you from Dehradun to Sankri (1920 Meter) (210 km) (8/9 hours)
Day 2– Trek from Sankri to Kedarkantha base (3400 Meter) via Juda Ka Talab (8 km) (6/7 hours)
Day 3– Trek from Kedarkantha base to Kedarkantha Summit (3800 Meter) (3.4 km) and Dunda Thach (07 km) (3200 Meter) (6/7 hours)
Day 4– Trek from Dunda Thach to Taloti Thach (3789 m) (11 km) (5/6 hours)
Day 5– Trek from Taloti to Sarutal (4200 Meter ) (10 km) (5/6 hours)
Day 6– Trek from Sarutal to Taloti Thach (3789 Meter) (10 km) (5/6 hours)
Day 7– Trek from Taloti Thach to Taluka market (13 km) (6/7 Hours) same day Drive to Sankri (11 km) (1/2 Hours)
Day 8– Drive from Sankri to Dehradun (210 km) (8/9 hours)